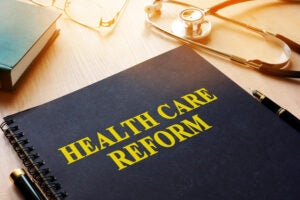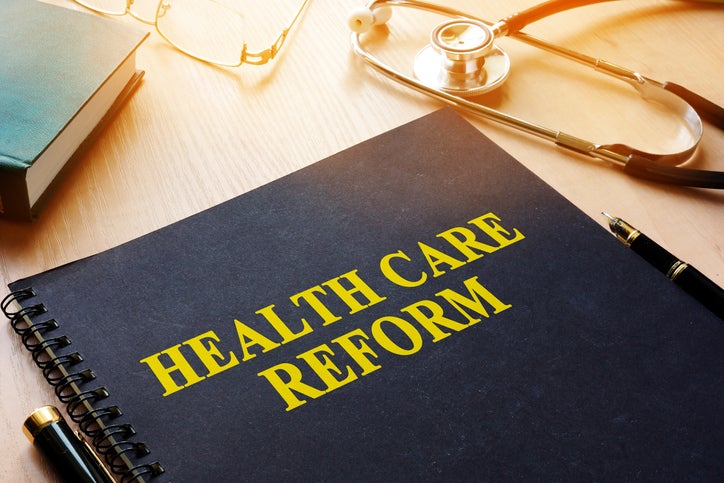 By JoAnn Volk and Sabrina Corlette
One year ago, the United States transitioned to a new, three-digit nationwide number for suicide prevention and mental health crisis response services. The new hotline is intended to offer an alternative to calling 911 for a behavioral health crisis. Still, many communities rely on law enforcement response teams to assist those experiencing a behavioral health crisis. A report from the federal Substance Abuse and Mental Health Services Administration (SAMHSA) has found that in many cases, this means that individuals experiencing a mental health crisis are not able to connect with appropriate services in real time and are often brought by first responders to the hospital or the local jail. The result is crowded emergency departments, higher rates of referral to more expensive inpatient care, and high rates of incarceration for individuals with mental health conditions.
Experts expect most people who call or text 988 will be helped by counseling provided by the hotline. For those needing additional services, the hotline connects people experiencing a crisis to a continuum of services, including behavioral health crisis facilities and, where available, mobile crisis services. Mobile crisis care involves a team meeting individuals experiencing a crisis in an environment where they are comfortable to provide emergency services, including screening, assessment, de-escalation, peer support, coordination with medical and behavioral health services. As new federal funding helps states bolster their capacity to field calls and texts, states also have an important role to play. States can strengthen the continuum of services available to people calling 988 by making sure it includes robust care options and protecting patients from balance billing for emergency behavioral healthcare.
In their latest expert perspective for the Robert Wood Johnson Foundation's State Health & Value Strategies project, JoAnn Volk and Sabrina Corlette spotlight Washington State's comprehensive approach and provide a roadmap for states seeking to expand access to behavioral health crisis services.